Wichita Falls Real Estate Market Report – June
 

2017

Enjoy this Wichita Falls Real Estate Market Report for June 2017.  You may also search for homes for sale and save your favorite properties.  Set up a search and be alerted when new properties matching your criteria come on the market.
Search Wichita Falls Area Homes for Sale by Price
Wichita Falls Housing Market Continues Strong in 2nd Qtr 2017
Here is a look at the Wichita Falls Real Estate Market for June 2017.  According to a report released on June 10th by the Wichita Falls Association of REALTORS® (WFAR) May 2017 saw 175 single family homes sold in May up from 163 homes sold in May 2016.  This is a 7% increase in home sales year over year while the average price increased 10%.
A Look at Housing Stats
The Wichita Falls Association of REALTORS® (WFAR) covers 5 north Texas counties: Archer, Clay, Young, Wichita and Wilbarger.  In this area for the month of May 2017:
175 Sales Closed — Up from 163 in May 2016
218 Homes were In Contract expected to close soon
240 New Listings went on the market
Average Days on Market (DoM) = 68
Active Listings = 561
Month's of Inventory = 3.2 Months
In the last 2 months there have been 80 Expired Listings.
The trend in median price is increasing with an increase in home sales.
What Does This Data Mean?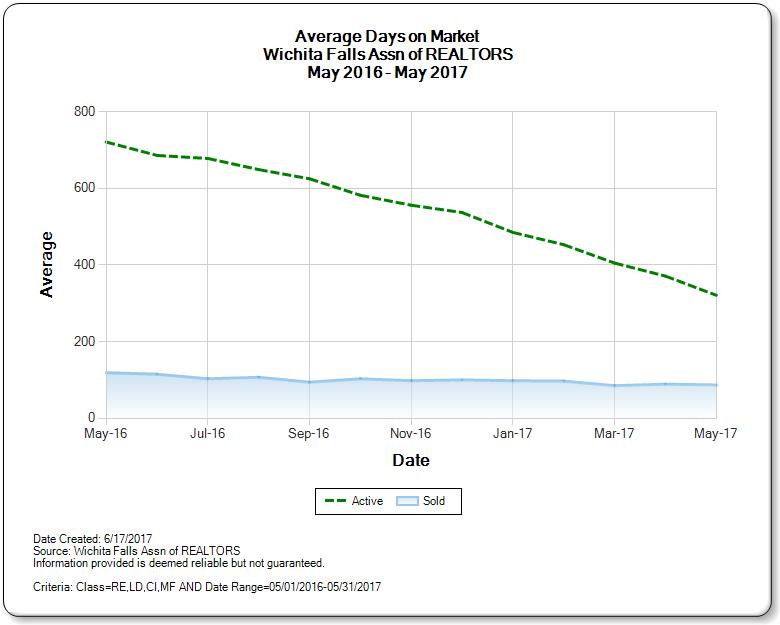 When we look at the market trends the month's of inventory is a key number.  This number is the total number of sales in a given month divided into the total number of active listings.  In this case 175/561 = 3.2.  This means if no other listings were put on the market and the same number of homes continues to sell, it will take 3.2 months to exhaust the current inventory.  A neutral market is considered 6 months of inventory.  Anything less than 5 is considered a seller's market and anything greater than 7 is considered a buyer's market.
Wichita Falls is Currently in a Seller's Market
What Does This Data Mean if I am Selling a Home in 2017?
The market has really picked up.  For example, our new buyer's agent Jennifer Sparkman and I showed homes to a first-time home buyer a couple weeks ago looking in the $125,000 range.  We looked at several homes and within the first couple days, she found a home she liked and it had only been on the market less than a week.  Between the time of our showing in the afternoon and her call to work on the offer, it went under contract.  The second house she wanted to put an offer in on was also under contract before she could make an offer.  And we finally got the third house she liked in contract.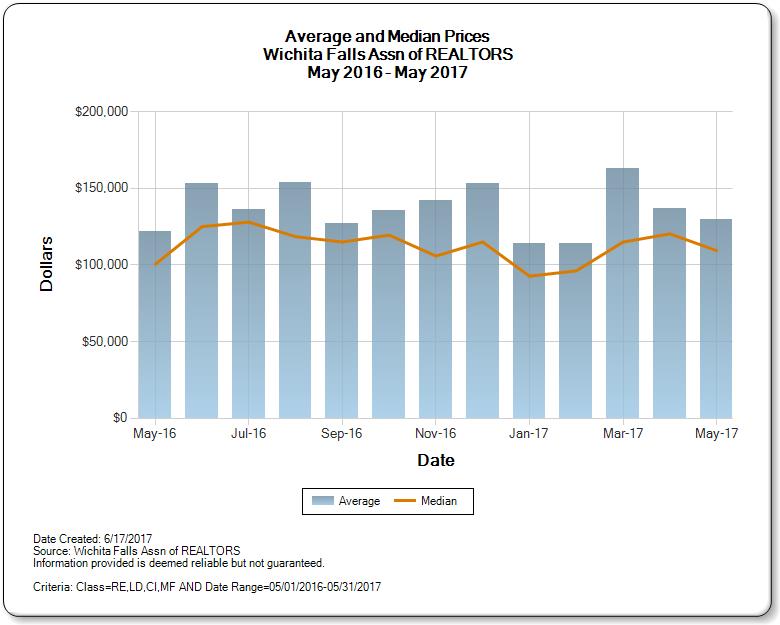 Another buyer came in from California to buy their retirement home here in Wichita Falls.  His price range was $250,000 to $300,000.  Of the list of homes he sent two weeks before his house hunting trip, half were already under contract before he arrived.  We were able to find him a home and he is closing next month.
There is a shortage of homes on the market right now.  The good houses which are move-in-ready, staged well so they evoke positive emotions when buyers enter and are priced well are selling fast and for more
Many homes selling quickly in todays market are updated and staged well.  For tips on staging check out our post How to Sell a House Fast in Wichita Falls.
The housing market is changing on a daily basis, and you need a real estate professional who monitors this market and is able to interpret it for you and advise you on how to reach your real estate goals.  To find out how recent sales have affected the value of your home, click here to obtain your home value online in only 15 seconds.
What Does This Data Mean if I am Buying a Home in 2017?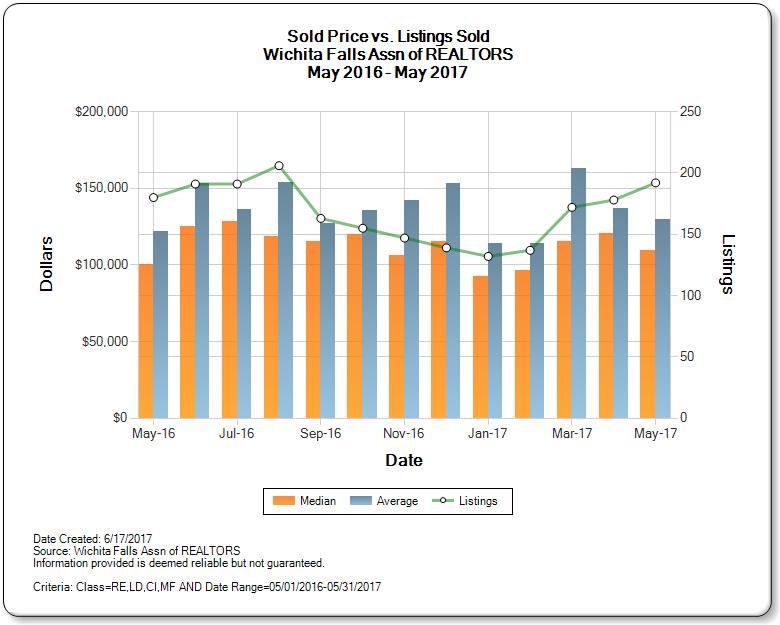 Attempting to time the market, any market, can be very challenging.  You see, we really don't know where the top or bottom of any cycle in the market is until we pass it and look back.  Well, we can look back now and see that both home sales and home prices have increased consistently since last year.  The good news for home buyers is the interest rates continue to remain at historic lows.
This last week, we helped a student pilot here at Sheppard find a home and we are now in contract with a closing mid-July.  This is truly a testament to today's real estate market in Wichita Falls.  He is buying a home with 100% VA financing, no money down and will only be here for another year.  Once he moves, he will rent the home with at least neutral, potentially positive cash flow from day one.  How can this be possible?  The answer is the incredibly low interest rates available today.  Home affordability is at the best levels in decades due to the low interest rates.  There is still considerable upside potential in home prices, so now is a phonemail time to buy a home in Wichita Falls.
For more information on the process to buy a home in Wichita Falls check out The 6 Steps to Buying Home.
Check out the Most Recent Homes for Sale in Wichita Falls
See Other 2017 Wichita Falls Market Reports