Search Homes for Sale in Burkburnett TX by Price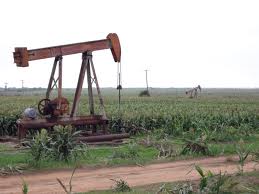 Burkburnett, Texas is located approximately 15 minute drive north of Wichita Falls on I-44 at the Red River  This town is well suited for families featuring a welcoming, peaceful atmosphere.  Like many other communities in the Texoma area, Homes for sale in Burkburnett TX are popular amongst the families who serve in the United States Air Force at Sheppard Air Force Base.  For adults, the town offers some of the best bird and deer hunting available in north Texas.  For children and families, there are a number of other attractions and events that occur on a regular basis.  The median price for Burkburnett TX homes for sale is $130,000 with an average price per square foot of $77.  This represents a price 11% higher than the average price per square foot in the greater Wichita Falls Metropolitan Statistical Area.  Burkburnett real estate ranges from below $100,000 to over $ 1 million.
Approximately 10,000 call the city of Burkburnett, TX home.  Many are drawn to Burkburnett real estate by the relaxed and friendly pace, and the schools in the Burkburnett Independent School district are ranked among the best school districts in the state.

The Burkburnett Independent School District (ISD) combines the best of urban, suburban and rural living environments.  Parts of northern Wichita Falls which is just outside Sheppard AFB are covered in the district, as well as, Cashion, Thornberry, and of course Burkburnett.  All together the area covered is 189 square miles and serves 3,300 students.  More than 90% of the district graduates go on to colleges and universities across the nation.
The entire family can find activities in Burkburnett.  There is a soccer association, little league baseball, girls softball and men's basketball.  Friendship Community Park is a 14 acre park with a covered basketball court, playground for children, picnic pavilions and gazebos.  Those looking for an active lifestyle will enjoy the 1.2 miles of walking & jogging trails and a 3,000 seat amphitheater.  River Creek Park Golf Course is one of the primary golfing venues in Texoma located 5 miles south of town on FM 1177.  The Red River also offers many outdoor activities such as birding which features Bald Eagles, canoeing, fishing and 4-wheeling.
The annual Friendship Festival is a great draw with booths featuring jewelry, clothing, technology and specialty products.  Children enjoy games, face painting, pony rides and more.  Each festival includes musical entertainment in the amphitheater.
The mission Statement of the Burkburnett Chamber of Commerce is: "The Burkburnett Chamber of Commerce is organized to stimulate a favorable business climate, enhance the quality of life, and lend leadership to the environment in and around the area of Burkburnett, Texas."
Search Burkburnett TX Real Estate Neighborhoods in WFMLS
Annual Events in Burkburnett, TX
October
Friendship Festival and Boomtown Glow5K.  Food booths, Fun & Games for the whole family
December
Christmas in the Park is fun for the whole family at Friendship Park and experience the Lighted Christmas Parade
Restaurants in Burkburnett, TX
The Feed Lot located at 914 S Red River Expressway offers affordably priced home style meals in a friendly and relaxing atmosphere.
Read Jttt Y.'s review of The Feed Lot on Yelp
Read Mike S.'s review of The Feed Lot on Yelp
Carlito's Mexican Restaurant serves authentic Mexican food and is located at 625 Sheppard Access Road.
Read Nathanael R.'s review of Carlito's Mexican Restaurant on Yelp
Read Shanna C.'s review of Carlito's Mexican Restaurant on Yelp
View Newest Burkburnett TX Real Estate Listings
Search by City for Homes for Sale in Wichita County in WFMLS

Search Burkburnett TX Homes for Sale by Map
Client Reviews