Lead Agent and Owner of the Lockhart Real Estate Team | Keller Williams Realty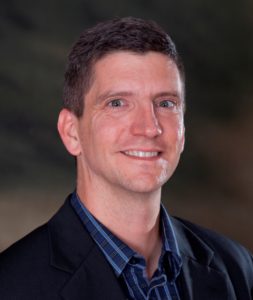 Lead Agent and owner of the Lockhart Real Estate Team – Keller Williams Realty, Tim Lockhart retired as a major from the Air Force in 2013. Having served 20 years as a Civil Engineering officer he ended his career in the #1 Training Squadron in the 82d Training Wing for 2012 and chooses to align with the best. That is exactly why, when deciding to become an entrepreneur he chose real estate as the industry and to align with the Arlington Market Center of Keller Williams International.
In the Air Force, Tim managed over $1 Billion in facility projects and negotiated with several high-level government contractors to gain the most value for the dollars spent. With the Lockhart Real Estate Team, clients receive effective and efficient service utilizing the latest in technology to market homes for sale and farm & ranch properties for the greatest exposure, yielding you the highest net price in the least amount of time with the fewest hassles.
Tim was commissioned in 1993 upon graduation from the University of Texas at Arlington with a Bachelor's of Science in Mechanical Engineering. His first assignment was to Travis AFB, California. Since then, he held numerous Civil Engineer positions at base level and MAJCOM staffs within the continental United States, United States Air Forces Europe and several deployed locations. He served in Afghanistan, Iraq, Saudi Arabia, Bahrain, United Arab Emirates, Germany, Iceland and Honduras. In his most recent deployment, Major Lockhart was selected to lead a team of seven Army, Navy and Air Force members for a Headquarters Central Command Vulnerability Assessment Team. In this capacity, he led his team to various Forward Operations Bases in Afghanistan assessing security posture, construction, medical support and communications and offering best practices to improve the security for Joint forces supporting three separate Regional Commands.
Tim's last assignment in the Air Force was serving as Director of Operations, 366th Training Squadron, Sheppard Air Force Base, Texas. As the Director of Operations, he was second in command responsible for the operational and military training for over 6,000 USAF, US Navy, US Army, international military and DoD civilian personnel annually in 67 Civil Engineer and vehicle operator courses.  Maintained 8 mobile training teams and 36 career development courses executed worldwide, managed over $150 million worth of equipment and facilities, and responsible for 2 geographically separated units, 1 operating location and over 250 military and civilian personnel.
Education:  Tim graduated with a Bachelor's of Science in Mechanical Engineering from the University of Texas at Arlington (UTA) in 1993 when he was commissioned a 2nd Lieutenant in the Air Force.  He graduated Squadron Officer School at Maxwell AFB, AL in 1999.  And in 2003, he earned a Master's of Arts in Religion from Liberty Baptist Theological Seminary, Lynchburg, VA and graduated Air Command and Staff College, Maxwell AFB, AL.
As a member of the exclusive Gold Coat Ambassadors for the Wichita Falls Chamber of Commerce, Tim represents the community attending ribbon cuttings for new businesses on a weekly basis exposing our sellers to the business leaders and hiring authorities of the community.
Tim has been a real estate investor since 2002, and as an investor first before becoming an agent, knows what buyers are looking for, and how to stage and get homes sold.
Nessa Librando
Administrative Assistant
Nessa is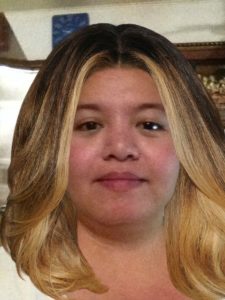 the Administrative Assistant for the Lockhart Real Estate Team. Prior to joining the team, she has worked as a nurse in a hospital and a nursing care facility for several years. Although she enjoyed her work in nursing and taking care of her patients, she was ready for a change of pace and a new adventure. Working as the Administrative Assistant for the Lockhart Real Estate Team was just the change that she was looking for: a challenge for her to delve into a new field. Since joining Tim Lockhart and the Lockhart Real estate Team, she has expanded her knowledge on the inner workings of real estate, while she has still been able to use her experience in dealing with people from different works of life, dealing with any new situations that come up and providing service to clients. She finds helping people buy and sell real estate is a refreshing and fun challenge.
Buyer Specialist – Position Available
Showing Assistant – Position Available