Picture this: You're planning a night out; or preparing for a viewing party with friends for your favorite game; or even simply having a study party at college. What would be the best thing to ward off those hunger cravings? One word: Pizza.  That hot piece of pie deliciousness garnished with creamy sauce, cheese and whatever toppings your hungry heart desires.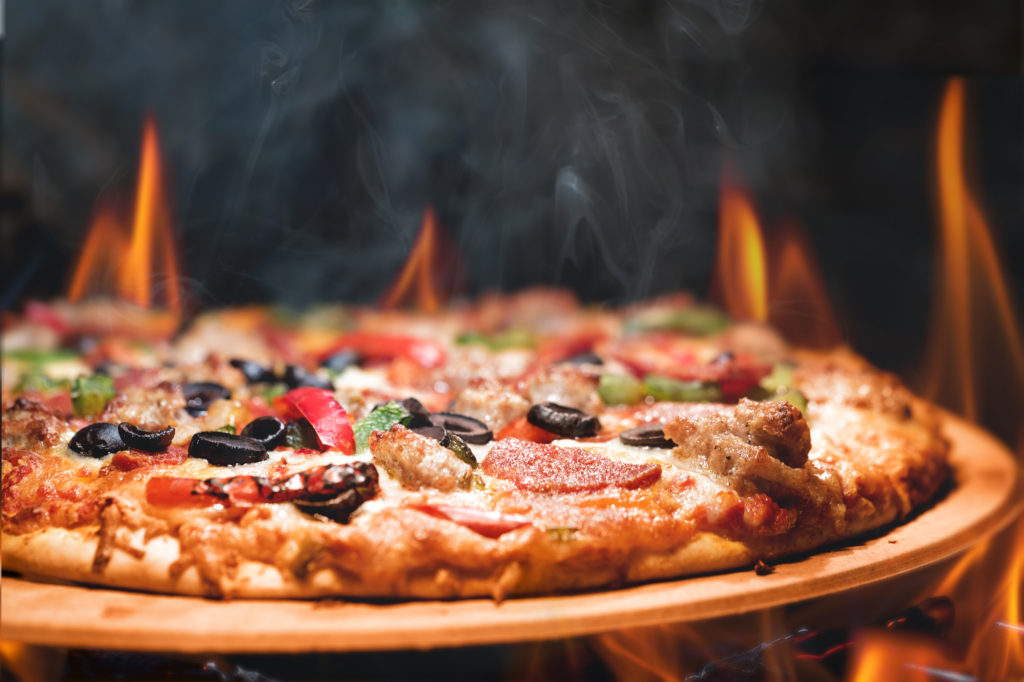 When it comes to pizza, people tend to think that the best come from Chicago or New York City. However, if you are a pizza lover living in Arlington TX, you need not despair. You can still get your fill of New York Style Pizza and Chicago Style Pizza in Arlington TX. Now all you need to do is figure out where to find the Best Pizza Places in Arlington TX
6 Best Places for Pizza in Arlington TX
New Yorker Pizza and Pasta Restaurant
Address: 1301 N Collins St #217, Arlington TX
Phone: 817-461-1950
If New York-style pizza is what you're looking for, New Yorker Pizza and Pasta Restaurant on N Collins St is your best bet. This establishment has been around for over 20 years and is very family friendly. Brooklyn's Best Pizza and Pasta Restaurant on SE Green Oaks Blvd, which is a hole in the wall pizza joint, is no slouch either. Their Lunch Special gets great reviews.
Gino's East
Address: 1350 E Copeland Rd, Arlington TX
Phone: 817-200-6834
A Chicago-style pizza staple in Arlington TX is Gino's East on E Copeland Rd. The deep dish pizza is a first-rate best-seller. The food is a bit on the pricier side, but it's but definitely worth the visit.
Mellow Mushroom
Address: 200 N Center St, Arlington TX
Phone: 817-274-7173
For those of you who are looking for Gluten-Free, Vegetarian and Vegan Pizza in Arlington TX, Mellow Mushroom Restaurant on N Center St is the place for you. They are reputed to have a good variety of food and offer quick service too. They also have a great bar and patio, which is a fun place to hang out. Another option is BJ's Restaurant and Brewhouse on E Interstate 20. Their New York-style and gluten-free pizzas are fantastic must-haves, especially paired with their home brewed beers.

Italy Pasta Pizza & Subs
Address: 2221 Browning Dr, Arlington TX
Phone: 817-276-3200
For those who are looking for a taste of Italy, your best bet would be Italy Pasta Pizza & Subs on Browning Drive. They have excellent Italian Style pies and more, plus online ordering, free pizza delivery Arlington TX and takeout options.
Nizza Pizza
Address: 1430 S Cooper St, Arlington TX
Phone: 817-274-5220
Nizza Pizza on S Cooper St (at W Park Row Dr) has been hailed as the Best Pizza in Arlington TX by many of its customers. The pizzas are very budget-friendly and delicious, and the staff are super friendly and laid back.
Pie Five Pizza Company
Address: 2151 N Collins St, Arlington TX
Phone: 817-303-7435
Address: 501 Spaniolo Dr, Arlington TX
Phone: 817-460-7435
Finally, if you are one who wants to pile on as much toppings as you want, then Pie Five Pizza Co. is the place for you. With two locations in Arlington, you're sure to find a great place close to you with this sleek counter-serve chain serving design-your-own pizza baked in 5 minutes.  Want something on the lighter side?  Try out their great salads. For one set price, you can have your pizza any way that you want it, with as little or as much toppings as your heart desires. Plus, you get free pizza delivery Arlington TX on your Birthday and Half-birthday!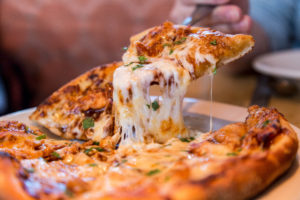 These are just a few of the great places to get pizza – in whatever style, form and flavor – in  Arlington TX,  you just need is to know where to find them. Do you agree with our list of Best Pizzas in Arlington TX or did we miss mentioning your favorite pizza spot? Why don't you let us know in the comments below?
Search Most Recent Homes for Sale in Arlington TX