Arlington TX continues to grow and offer a wide range of things to do.  No longer do you have to drive to Dallas or Fort Worth for quality entertainment.  Right here you can find many places offering live music Arlington TX.  There are also many restaurants with live music in Arlington TX.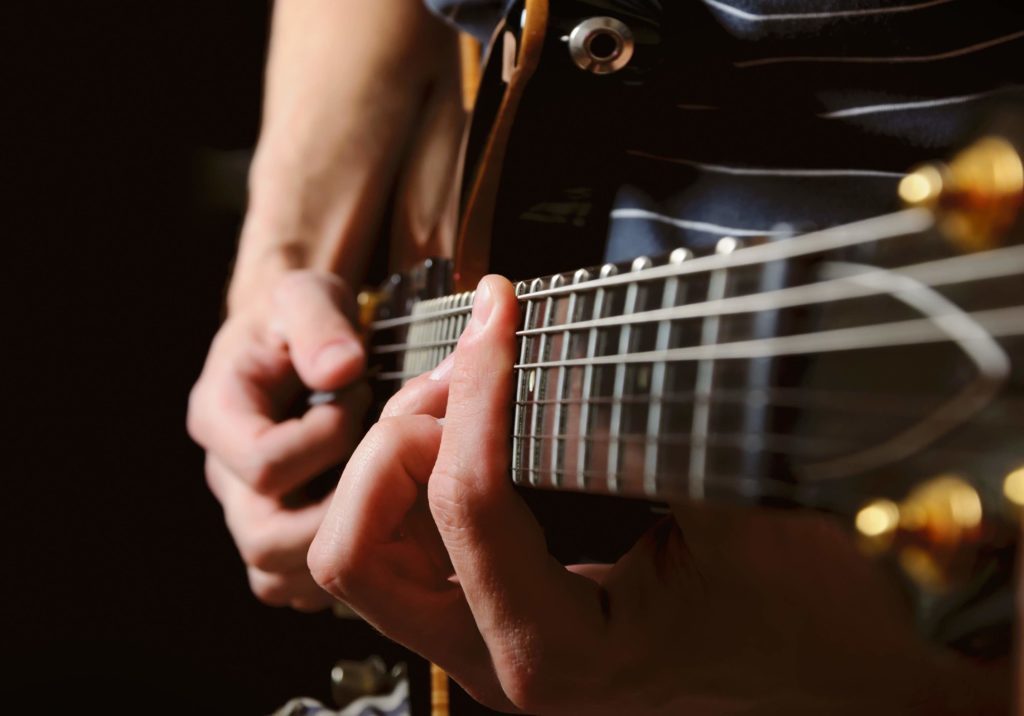 Best Venues for Live Music in Arlington TX
Grease Monkey Burger Shop
Address: 200 N Mesquite St, Arlington TX
Phone: 817-665-5454
Located in at E. Front St, the Grease Monkey Burger Shop and Social Club  is proud to be part of the re-building of historic Arlington TX.  Many of the first businesses that built the foundation of Arlington were started within blocks of the property in which we will construct our restaurant. This area was once the literal center of the city. The building we are in is called The Vandergriff Town Center and is located next to the historical Vandergriff Chevrolet building established in 1937. This property and business, as well as the other automotive industry companies that help the city explode in the post war 50's, was the inspiration for the automotive/car/garage theme of our restaurant.  Friday and Saturday evenings you can find live music in this wonderful venue for spending time with friends.
Read Chelsea O.'s review of The Grease Monkey on Yelp
Levitt Pavilion
Address: 100 W Abram St, Arlington TX
Phone: 817-543-4308
Levitt Pavilion for the performing arts is an out-door amphitheater located in the heart of downtown Arlington that offers over 50 free concerts every year with something for every taste.  Many family-friendly events occur throughout the year as well.  Whether you're into jazz, rock, local Texas country  or hot Indie styles you're sure to find great enjoyment for those beautiful Arlington nights.
Read Heather L.'s review of Levitt Pavilion on Yelp
Jamaica Gates Caribbean Restaurant
Address: 1020 W Arkansas Ln, Arlington TX
Phone: 817-795-2600
Located at Arkansas and Cooper in the Cooper Street Commons Jamaica Gates is the perfect place for that Island flavor in the heart of Arlington.  Executive Chef Barbara was born and raised in Jamaica and has realized her life-long dream of opening up a restaurant and to bring the true flavor of Jamaica to us in Arlington.  This is a great venue for hanging out with friends and listening to live music with a band every Friday and Saturday evening.
Read Carla W.'s review of Jamaica Gates on Yelp
Find Homes for Sale in Arlington TX by Zip Code
Sherlock's Baker Street Pub & Grill
Address: 254 Lincoln Square Center, Arlington TX
Phone: 817-226-2300
Modeled after Sherlock Holmes' study, Sherlock's Baker St. Pub & Grill located in Lincoln Square offers a relaxing environment cozy nooks filled with overstuffed leather chairs, perfect for hanging out with friends. The English-pub themed restaurant specializes in pints, burgers and traditional British food like fish & chips. It combines a comfortable and inviting social gathering place, full menu and full service bar, state-of-the-art audio and video systems, live entertainment, traditional games of skill such with billiards, darts and a late-night dining alternative. The concept's energy and experience is encouraged by the fun decor, furnishings, music format and live local entertainment.
Read Sudeepti A.'s review of Sherlock's Baker St. Pub & Grill on Yelp
J. Gilligan's Bar & Grill
Address: 400 E Abram St, Arlington TX
Phone: 817-274-8561
J. Gilligan's Bar & Grill located at Abram and S. Mary Street is great for listening to live music or for private parties.  Located in the heart of the Arlington TX entertainment district, near UTA, this is a must on your stop if you're looking for great live music venues in Arlington.
Read Dena F.'s review of J Gilligan's Bar & Grill on Yelp
Division Brewing
Address: 506 E. Main St, Arlington TX
Phone: 682-276-1276
Also located in the heart of downtown Arlington close to UTA is Division Brewing, a craft beer bar that is the first locally owned and operated brewery in Arlington TX.  Come out to enjoy hand-crafted beers specifically designed for Arlington residence and visitors.  Live music can be heard on weekends as you enjoy beers of quality, creativity and variety.
Read Gricelda P.'s review of Division Brewing on Yelp
Brickhouse Lounge
Address: 2525 E Arkansas Ln, Ste 253, Arlington TX
Phone: 817-274-8561
For a great option in south Arlington, choose the Brickhouse Lounge where Great Food meets the best in Live Entertainment.  With weekly events sure to entertain, live concerts and also the option of hosting your party, Brickhouse Lounge has a lot to offer and is sure to be one of your top choices for live music in Arlington TX.
Read Jennifer B.'s review of Brickhouse Lounge on Yelp
J.R. Bentley's
Address: 406 W Abram St Arlington TX
Phone: 817-261-7351
Another great downtown Arlington restaurant near UTA offering live music is the English-inspired pub offering fish 'n' chips, burgers, a large beer menu & a dog-friendly patio, J.R Bentley's.  They claim the Best Burger in Arlington and offer a relaxing, casual environment for hanging out with friends.  It is located a mere 10 minutes from AT&T Stadium and Globe Life Park and close to the Levitt Pavilion. There is live music on Friday & Saturday nights and Live Trivia on Tuesdays.
Read Lili A.'s review of J.R. Bentley's on Yelp
Diamond Jim's Saloon
Address: 305 N Great Southwest Pkwy Arlington TX
Phone: 817-633-2838
Diamond Jim's Saloon is a great bar in Arlington offering live music and much more.  Diamond Jim's offers a variety of options for you from Live Bands, Poker Tournaments, Pool Leagues & Tournaments and Karaoke.  The Dallas Observer wrote, "For bikers, punks and metalheads, Diamond Jim's is the kick-ass live music venue where leather jackets and tattoos are king. A small stage in the dark and smoky space is the home of Rogue Radio, the house cover band, where Thursday night contestants take the stage with the band for "Rogue-okie" karaoke."
Read Bina N.'s review of Diamond Jim's Saloon on Yelp
Hooligan's Pub
Address: 310 E Abram St, Ste 150 Arlington TX
Phone: 817-274-1232
Hooligan's Pub is an Irish pub with a relaxing atmosphere located in the center of the nightlife in Arlington TX, close to UTA, Globe Life Park, AT&T Stadium.  TVs are available for watching your favorite sports while enjoying the company of friends.  The live music, great drinks and cocktails, appetizers, burgers and food are sure to bring you back time and time again.
Read Ryan S.'s review of Hooligan's Pub on Yelp
Find Homes for Sale in Arlington TX by Zip Code
Search Arlington TX Real Estate by Price
View Most Recent Arlington TX Real Estate For Sale
Client Reviews