Selling Your House Fast As Is
When you own a home that needs work and updating and you are looking at selling your home fast as is, what are your options?  When we sit down with sellers, we often get questions about whether they should invest in updating the house or repairing items or selling as is.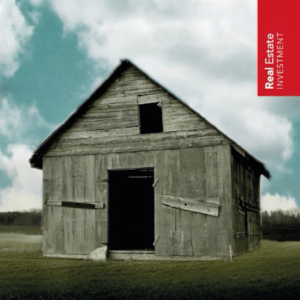 The answers are dependent upon the needs and desired outcome for the sellers.  One thing we demonstrate when sitting down with sellers using specific numbers for their situation is most often they will net more money at the closing of their home if the invest in updating or repairing their home prior to marketing it for sale.
A home that is in good repair, which is staged well, has neutral colors and is bright, clean and inviting yields a higher return and sells faster than homes that require work.
The fist question homeowners should ask themselves, and answer for their real estate agent is which market do you want to target?  Are you looking to market to the retail market or the wholesale/investor market?  These are two completely different buyers with completely different buying objectives.
If you are marketing to the investor market, then selling as is can get you a quicker sale with less hassles since the buyer will be looking for a project, a home which needs work so they can invest and increase the value through improvements.  However, the investor will obviously pay a lower price.  So, if the homeowner does not have the money to make capital improvements prior to the sale, and they have equity, this might be the best option.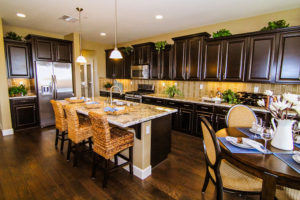 However, if you have the money to invest in some improvements, even if a temporary loan is required, you may yield a quicker sale, higher price and a larger net profit by marketing to the larger retail market.  Most people and families looking for a home in which they will live are not looking for a project.  Moving is stressful enough without having to make repairs to a home after you move in.
When homebuyers are looking at homes, they have many to choose from in today's market.  When they walk into a room needing to be painted for instance, do they calculate the actual cost of five gallons of paint and some supplies, or do they calculate the cost of paying a professional painter?  Most of the time they calculate the cost of a professional painter and actually over estimate in their mind.  Also, with the choices available, a large number of buyers are viewing homes looking for reasons to eliminate that choice rather than looking for items to overlook.
The market is constantly changing.  Each home that sells in your neighborhood changes the value of your home.   Call 940-228-1730 or use our Instant Home Valuation Calculator.  This tool allows you to obtain an on-line home value in only 15 seconds.
Cosmetic Updates
Are there items such as paint, flooring, counter tops, light and plumbing fixtures that are worn, outdated or non-functioning in your home?  If you are marketing to the retail market looking for an owner-occupant to buy your home, then these are simple fixes that greatly enhance the marketability of your home.  The most important rooms in your home are the kitchen and the bathrooms.  Make sure everything else is clean and in good condition, and invest more in the kitchen and bathrooms.
Code Violations
Specifically in older homes, are there items such as electrical and plumbing systems that do not meet current codes?  The home must meet current building codes if major work is done, otherwise the codes in place at the time of construction are the governing rules.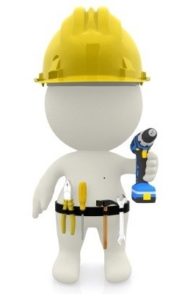 Some things are good ideas and simple fixes such as installing Ground-fault Interrupt (GFI) outlets in the kitchen and bathrooms near the sinks where water is prevalent.  While this might not be required for your home, it could be a simple fix increasing the safety of your home.
Other items might be life, health or safety issues in the home.  These are the main concerns to most homebuyers today and if they exist will be good to rectify.  These items might not actually increase the value of your home; however the discount a buyer might ask for might be more than the cost of the actual repairs.
Major Systems
Retail buyers do not want to buy homes with major systems issues.  If there are problems with the roof, foundation, heating, ventilation and air conditioning (HVAC), electrical or plumbing systems that you are not willing or able to repair, then your target market will be the investor.  These are systems retail buyers expect to be in good repair, so spending money here will not increase the value of your home above the comparable homes which have sold in the area, but it will help you to receive fair market value for your home, rather than settling for a large discount.
Every person's situation is different and we have experience with both retail and investor sales.  To schedule a no-obligation consultation to explore your options and the affect of each on your bottom-line net, call the Lockhart Real Estate Team | Keller Williams Realty at 940-228-1730 today.
Check out our Comprehensive Guide answering other questions about Selling a House in Wichita Falls.