How to Sell Your House Fast for Cash
When you are looking for a quick sale of your real estate, selling for cash is appealing. There are many advantages to receiving a cash offer.
First, since there is no lender involved, the transaction can close quickly. The lending process today with all the federal regulations with which banks must comply is the long pole in the tent for most sales. The lending process itself can take 30 days, sometimes even 45 days to complete depending on the type of loan and borrower qualifications. Selling to a cash buyer eliminates this entire headache. The only thing that really must be done is the title search by the title company who will close the transaction and issue the title policy. This title search can be completed within one to two weeks.
Cash sales are prevalent in every market, however more common in down markets than they are when conditions improve. In June 2016 cash sales of homes dropped below 30% to 29.3% according to Core Logic who tracks real estate statistics. Cash transactions peaked in 2011 when they reached 46.7%. Historically, cash sales have averaged around 25% of all home sales across the nation



A second advantage of dealing with a cash buyer for your home is cash buyers are often easier to deal with when it comes to inspections. Some will most likely be willing to take a home as-is or with minimal repairs. Cash buyers who work with Wichita Falls REALTORS® might be investors looking for investment property or empty nesters who sold a larger home looking to downsize. Since there is not a lender involved, many of the time consuming tasks that hinder other homes from closing are eliminated.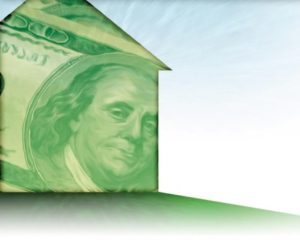 Why would you not want to work with cash buyers? Well, just based on the percentages, not willing to work with buyers who obtain bank financing, then 70% of the buyer pool will be eliminated. Another reason why a cash offer might not be as good for you is cash buyers are typically smart and know that there is a great deal of value in the fact they have cash and can close quickly. If those things are important to you the seller, the buyers might ask for a discount on the sales price because of the value they are brining with the cash offer.
If an investor is buying a house for investment purposes, then they have other costs they are calculating into the offer. If they are buying the home and planning on doing some updating or renovations, then they will have holding costs to pay for interest, taxes and insurance while the work is being completed, plus the cost of the work itself. There is also the risk they are assuming that they may not get it filled as quickly as estimated which could result in additional holding costs.
Therefore, while it might be appealing to work with cash buyers, if you needs are the highest price and closing within a couple weeks is not as important to you, then considering working with buyers who have a pre-approval from a reputable lender might get you more of what you want.
The market is constantly changing.  Each home that sells in your neighborhood changes the value of your home.   Call 940-228-1730 or use our Instant Home Valuation Calculator.  This tool allows you to obtain an on-line home value in only 15 seconds.
Check out our Comprehensive Guide discussing other aspects to selling a home in Wichita Falls.