Before you actually list your home for sale, many experts recommend home sellers get a pre-listing home inspection.  There are several benefits to doing this.  This will not technically be a closing cost, however it has the potential of reducing repair requests which tend to come in an amendment during the option period once your home is in contract.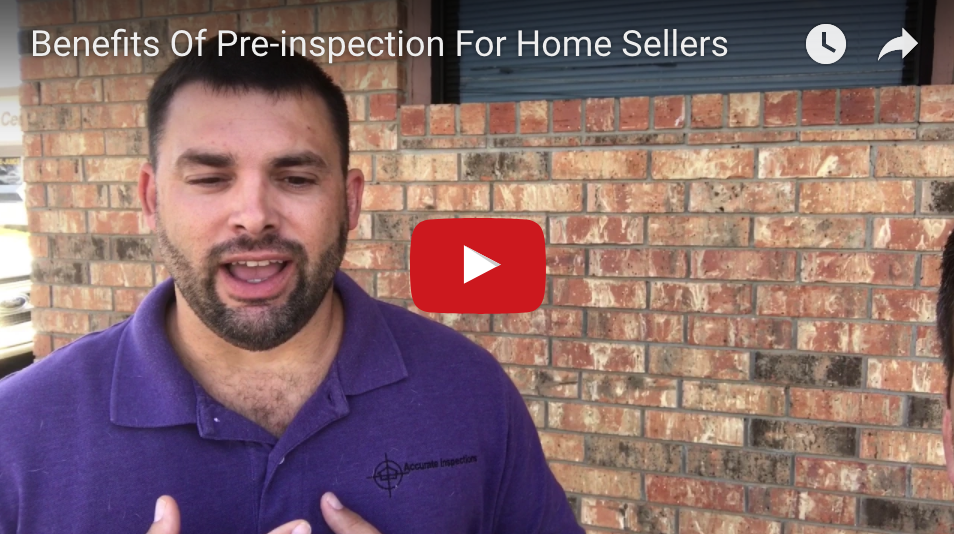 First, you may avoid potential problems or delays in the sale of your home.  When you live in a home it is easy to overlook potential maintenance items that buyer's will expect to be repaired.  Second, a pre-inspection may  also save you time and money.  Third, it may help you obtain a faster sale at top dollar.  And, a faster sale for more money with fewer hassles is really what you want, isn't it?
Tim had the opportunity to interview Michael Crook with Accurate Inspections to get his perspective as a home inspector and recent seller.  Having a pre-listing home inspection will not preclude the potential buyers from obtaining their own inspection.  What it will do is allow you to head off potential problems before hand.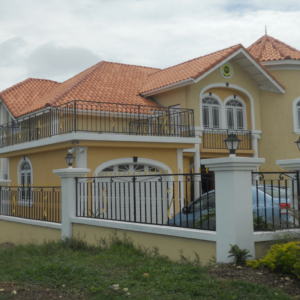 A pre-inspection also becomes a marketing point assuring buyers that the home is well maintained and repairs have been made.  The home buyer's in the market today who are paying top dollar are searching for move-in-ready homes.  Those retail buyers are not looking for homes where they will have to move in and then make several repairs or improvements.  There are two things that a seller can control in the selling process, and those are price and condition.  The better the condition of the home, the better price they can command from the market.  Eliminating one area of doubt from a home buyer's mind might be just the thing that tips the scale in your favor when the potential buyers are comparing your home to the others on the market.  One thing to note when selling a home in Texas is that once a home inspection has been completed within 4 years, the seller is required to disclose the inspection and provide a copy to any potential buyers who view the home.
At the Lockhart Real Estate Team | Keller Williams Realty, we have worked with many buyers and sellers and can recommend reputable home inspectors to assist you in preparing your home to attract that perfect buyer.
Benefits of a Pre-Listing Home Inspection
When selling a home in north Texas, many home owners choose to purchase their own home inspection prior to placing their home on the market to prevent surprises down the road.  It can be very unnerving to be a couple months into the process of having marketed the home for sale, accommodated showings, successfully negotiated the sale price and terms, then to be surprised with a major repair item that the buyer requests during the option period.
In the Texas Real Estate Commission, One to Four Family Residential Contract, there is a provision for the buyer to have an option to buy with an unrestricted right to cancel for a specified period of time.  This is in paragraph 23. Termination Option.  The main purpose for this paragraph is to protect the buyer and give them time to hire their own home inspector to go over the house from top to bottom so the home buyer's don't have to do this during their initial viewings.
Having a pre-listing home inspection will help you as the home seller to identify those potential areas which might be a concern to home buyers, and fix them up front.  A major benefit is giving you more time to make the repairs allowing you time to either do it yourself if so inclined, or to hire a professional contractor without being under the gun of having to complete prior to the impending closing date.  If contractors have more flexibility in their schedule, you might be able to negotiate a better deal with the contractors than when it is an emergency due to the short timeline between contract and close.  Many of the best contractors in the area have a tight schedule, and having more time to make the repairs opens you up to being able to utilize the services of the better contractors.

Drawbacks of a Pre-Listing Home Inspection
When you are deciding to list your home for sale, you are obviously looking to net the most amount of money in the least amount of time.  Obtaining a pre-listing home inspection is an additional expense.  In the state of Texas, when selling a home, a home owner is required to disclose any problems they are aware of on a Seller's Disclosure Notice.  Therefore, once a home inspection makes you aware of potential deferred maintenance items or code violations, these are required to be disclosed.  In fact, the Seller's Disclosure notice requires the home seller to list any home inspections which have been completed within the last four years and to provide a copy of those inspection reports to all potential home buyers who view the house.
Also, having a pre-listing home inspection does not put you in the clear.  Once a buyer is in contract to purchase your home, they will most likely hire a home inspector do conduct their own inspection.  This inspector might find additional items.
Most home sellers want to provide the best home for buyers and are conscientious about making required repairs.  Since it is impossible to know exactly what will be of concern to the buyer who ultimately purchases your house, you may find yourself making repairs that would not have been requested.
Pre-Listing Home Inspection Checklist
This pre-listing home inspection checklist can serve as a guide in helping you prepare your home for sale to get the most money in the least amount of time with the fewest hassles.
Exterior
Ensure crisp and clean curb appeal
Check exterior paint for exposed wood or peeling
Plant a few annual flowers to add a touch of color
Check exterior windows for cracks and screens
Keep lawn and bushes mowed and trimmed
Are trees hanging over or touching roof?
Are exterior surfaces clean?
What is the age of the roof?  Is there any hail damage? Are there any worn areas?
Are there any cracks in the brick or exterior which might indicate foundation settling?  North Texas has clay soil which expands when wet and contracts when dry very similar to a sponge on the kitchen sink.  Exterior cracks may be a symptom of a larger problem.
Interior
Bright and clean are the key words when thinking of interior
Is entryway bright and inviting?
Higher a professional staging company.
Declutter:  If you need to, rent a storage unit to temporarily store some furniture, less is more when staging a home.
Depersonalize: You want potential buyers to visualize their family in the home, so remove family photos.
Check carpets and floors for stains or worn areas
Check walls for cracks, peeling paint, worn or dirty paint.
Do all light fixtures work, ensure all lightbulbs are bright
Clean all light fixtures
Ensure all outlets work and electrical system is in proper working order
Ensure all plumbing fixtures and faucets work and repair any leaks
Ensure Heating Ventilation and Air Conditioning System is in proper working order, filters are clean, coils are clean
What is the age of the water heater
If home is on septic, when was the last inspection and servicing of the system?