BOLD is an acronym for Business Objective a Life by Design.  The purpose of business is to fund your perfect life.  Is it doing that for you now?  If not, read below. . . 
Are your sales where you want them to be?
Are limiting beliefs blocking your growth?
Build a BOLD Business Wichita Falls TX launches on July 31, 2017!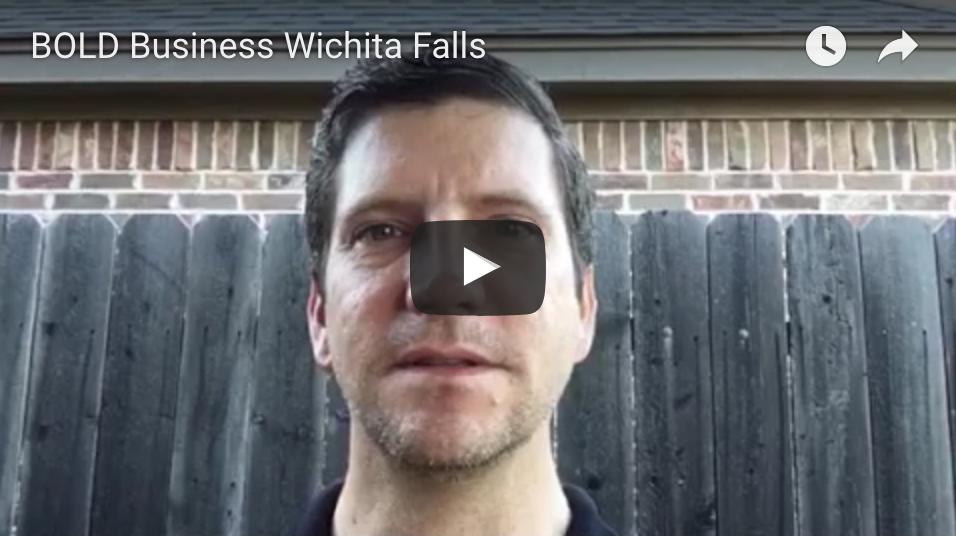 Power up your production by "going BOLD" and discover a Life by Design!
BOLD is an acronym which stands for Business Objective a Life by Design.  The purpose of business is to fund your perfect life, not to run your life.  The great thing is you get to choose what that life will look like.  What do you want your legacy to be?  Once that is defined, then build a business around that vision.  Build the business that will fund that perfect life.
MAPS Business Training's BOLD Sales Performance program is esteemed for expanding businesses, increasing production and transforming lives. BOLD Sales Performance conditions you to move out of your comfort zone and into powerful mindsets that generate results. Live your life with intention and make a BOLD move. Initiate your Life by Design, sign up today!
Gary Keller says you need to "go BOLD."
Are you ready to take your business to the next level? Gary Keller, Founder of Keller Williams Realty, knows he wouldn't miss this opportunity to launch the educational journey of mastering his selling career.
And Gary is acutely aware of BOLD's life-changing results. So when Gary says, "I think you should take BOLD Sales Performance 10 times", he means it! "Every time you graduate from BOLD Sales Performance, you complete one – two levels of education. Ten times gets through your advanced degree". Are you ready to take your life to the next level? Enroll now for the MAPS Business Training Build a BOLD Business experience and launch into a Life by Design.
When you attend, you will:
Overcome your limiting beliefs
Set BOLD goals for transforming your life
Discover skills for delivering powerful scripts that naturally influence others
Learn systems for increasing your inventory of leads
Incorporate time-saving techniques into your business that maximize growth
Sign up at the discounted rate of $799 for the full BOLD program, which is offered until the First Step to Build a BOLD Business day's end. If you register after the first step, you will pay the standard program pricing. Space is limited, so register now to save with this BOLD deal!
Step One – Build a BOLD Business will be Monday, July 31 at the Kemp Center of the Arts on 1300 Lamar, Wichita Falls.
Thanks to Townsquare Media signed on to be the Signature Media Sponsor for Build a BOLD Business Monday 31 July. They have provided the code BOLDVIP for $0 admission (Normally $129) and are marketing this on all 7 stations in Wichita Falls and Lawton. Mike Hendren will be interviewing Coach Wally Monday July 24 on Newstalk 1290 at 7:00 am.
Use the promo code BOLDVIP to register for Step One for $0 thanks to Townsquare Media.
All sessions will be at the Kemp Center of the Arts on Mondays.
Step 2 – Aug 14
Step 3 – Aug 21
Step 4 – Aug 28
Step 5 – Sept 11
Step 6 – Sept 18
Build a BOLD Business Includes a Panel of Local Business Leaders:
Mayor Stephen Santellana, Mayor of Wichita Falls
Henry Florsheim, CEO of the Wichita Falls Chamber of Commerce
Kevin Goldstein, President of First National Bank, Wichita Falls
Jackie Hoegger, Owner/President Hoegger Communications
Tim Lockhart, Lockhart Real Estate Team – Keller Williams Realty