Many first-time home buyers ask why buying a house makes sense.  Your home is most probably the single largest purchase people will make for the next decade.  This is a big deal, and deserves to be respected and treated with the appropriate attention.  After all, all people who have never bought a home previously have known is renting, so that is a known experience and committing to buying a home can be scary.  Having a great Wichita Falls REALTOR® is important to act as a guide and consultant throughout this process.
Why Buying a House is an Investment
For most people, their home is not only the largest purchase they make, it is also the largest investment.  When considering your long-term financial life, one of the most important considerations is net worth.  A person's net worth is calculated by adding up everything that is owned.  The current market value of any cars, the house, stocks, bonds, bank account balances, etc.  Then add up everything that is owed such as the balance on a car note, remaining mortgage balance, credit card balances, etc.  Then a person's net worth is calculated by subtracting the sum of everything that is owned from the sum of everything that is owed.  If the number is positive, then that person has a positive net worth, and if that number is negative, than the person has a negative net worth.  One of the differences between the wealthy and the poor or middle class is that the wealthy people focus on increasing net worth rather than income.
Each month your mortgage payment is made, your net worth increases.  When you buy a home, your mortgage payment includes four parts, principal, interest, taxes and insurance (PITI).  The principal portion of your mortgage payment decreases the balance on the loan therefore increasing your net worth even if the value of the house stays the same and never appreciates.
Why Buying a House is Better than Renting
First, when you buy a home, you are able to get a 30-year fixed rate mortgage, therefore the payments remain constant over time.  The taxes and insurance might fluctuate over time, however the principal and interest portion of the payment will remain constant for the full 30 years.  Compare that to renting, and if your rent increases only 2% per year, over 15 years, the rent will increase 30%, therefore a rent starting out at $1,000 will increase to $1,346.
Second, buying a house you receive tax savings.  Now, taxes rules might change at any time, and to determine how a specific purchase will affect your taxes, a qualified tax professional or CPA should be consulted; however at the time of this writing, home owners are allowed to deduct the property tax portion and the interest portion of the payment are deductible from federal income taxes.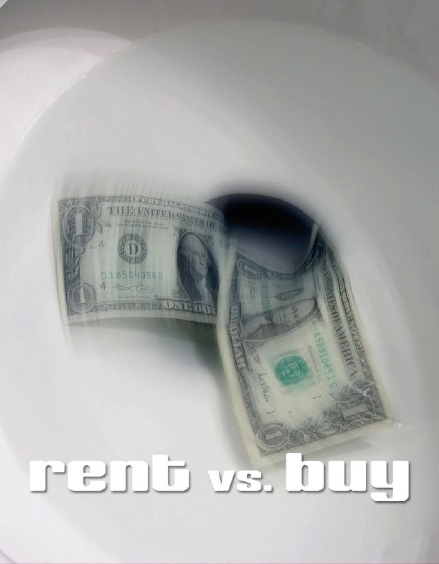 Third is the ability to build equity.  Equity is simply the difference between the market value of your home and the mortgage balance.  We've already discussed how each monthly payment reduces the amount of the loan through the principal payment.  There is also the ability to build equity through appreciation.  Home prices over time tend to appreciate even with fluctuations and cycles in the market.  The national average for home appreciation is 4% per year.
As an example, the median price of a home in Wichita Falls, Texas in 1983 was $50,000, and by 2009 the median price of a home had increased to $115, 300. This appreciation didn't increase as much as many other parts of the country, but we didn't see the huge drop either. If you remember, 2009 is two years after the mortgage crisis first hit, and the north Texas region home values just kind of tapered off a little. So, if you had bought a $50,000 home in 1983, and kept it until 2009, you would have gained $65,300 in value. Furthermore, putting this together with paying down the mortgage can really open your eyes to the benefit of owning versus renting. Let's just say for argument sake (because I have to pick some number), that you got a mortgage at 6% interest and borrowed the entire amount from the bank, so you had no money out of your pocket. By 2009, you would have paid down the balance to just under $13,000. So, your equity build up from paying down your mortgage would be $50,000 – $13,000 or $37,000. So, your total equity in the house is $65,300 + $37,000 = $102,300. And, even if you are now living in a home worth $115,300, your monthly payment is based on that original loan of $50,000, and so you're your payments are still only around $500 per month while the market rent for a home worth $115,300 today is closer to $1,000 per month.
Why Buying a House is not a Good Idea
Buying a home is not always the best decision at the time.  When might it not be a good idea?  If a person or family does not have a good financial foundation, maybe their credit scores took a hit for something in the past, or there are not enough cash reserves to pay for the down payment with an emergency fund to cover unexpected repairs, then buying a home might not be the best decision for that period in their life.  Also, if a family has temporary employment brining them to an area and they do not know how long the position will keep them in the community, then buying might not be the best decision.  If you buy a home, and plan on moving soon then keep in mind that when you sell, the closing costs will be approximately 9-10% of the sales price.  So, to break even, the home should sell for 10% more than your purchase.  Typically, if you are planning on being in a home less than 3 years and have no intention of keeping the home as a long-term investment, then buying might not be a good idea.
Why Buying a House is Important
While researching this, I found a study by Harvard University that amazed me. The study, "Housing Wealth Effects: Housing's Impact on Wealth Accumulation, Wealth Distribution and Consumer Spending", December 2004 by the Joint Center for Housing Studies, Harvard University, p10, Chart 5 shows the difference in net worth between renters and home owners in three different income brackets. 

The outcomes are amazing. For families with earnings under $20,000, the middle total assets for tenants was a negligible $900, yet for that same group, mortgage holders had a total assets of $12,500. That is a $11,600 gain in total assets for owning as opposed to leasing for a family with an, extremely humble pay. The following group was families with a pay of $20,000 – $49,000, and the distinction in total assets was $7,670 for leaseholders versus a remarkable $111,890 for property holders. This is the total assets for families procuring under $50,000 every year, and just by settling on the choice to buy a home instead of lease, they have expanded their total assets by $104,220. A leaseholder in this group would need to work for more than two years and not spend a dime on anything just to compensate for any shortfall. The last group in this investigation was families with livelihoods of over $50,000 every year. The distinction in total assets amongst those who buy and leaseholders for this group was $37,700 for tenants versus $291,120. This is quite staggering! Settling on the basic decision to buy a home as opposed to lease earned this group of families $253,420, that is over a 1/4 of a million dollars! That is what might as well be called more than 5 years of pay from your occupation, so to compensate for any shortfall a leaseholder would need to work for more than 5 years and not spend any of their pay.  All in all, to what extent would they need to work to compensate for any shortfall? We can securely assess this is worth 10 years of working. Have you at any point felt that leasing is so expensive?
Why Buying a House as an Investment is a Good Idea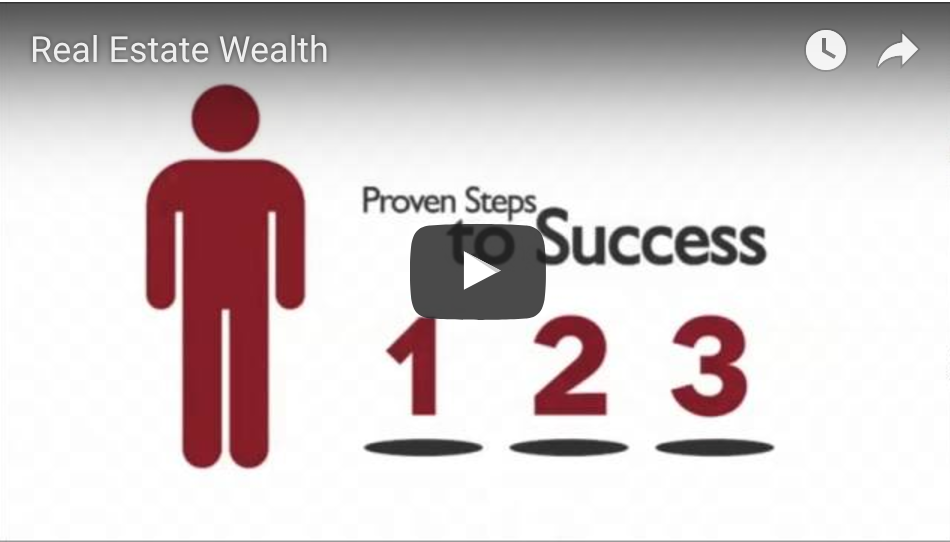 The north Texas and specifically Wichita Falls housing market is very good for the buy and hold, long-term wealth accumulation strategy of real estate investing.  Real estate can make a great addition to your overall investment strategy in combination with stocks, bonds and mutual funds.  When a person owns a home as an investment, there are many advantages.  First, there are tax benefits.  Before considering the tax consequences of any investment consult your local tax professional, and if you do not have one, we can recommend a few.  Since the home is treated as a business, you are able to deduct expenses from federal income taxes.  The interest on the mortgage, property taxes, management expenses and repairs are deductible expenses.  The IRS also allows for
depreciation of rental property
.   Even though the market value of homes has risen on average 4% every year over time, the IRS allows for depreciation to be deducted for the home and improvements.  Then there is the appreciation and increase in your net worth.  Each month your tenant pays their rent, they are paying your principal, interest, taxes and insurance, plus some cash flow.  This is like someone putting money into a mutual fund every month which is earning you 4% every year.  You can hire a property manager making this a passive wealth building endeavor, or you can manage the property yourself.  Both have pros and cons, and if you have any questions about which management strategy is best for you call us and we can discuss your goals and specific situation.
Why Buying a House with a REALTOR® is a Good Idea
When you are buying a home, whether it is for personal use or as an investment, it is wise to consider using the services of a professional Wichita Falls REALTOR®.  The benefit to you is representation.  The best part is, the seller pays the real estate commission, and having your own representation does not cost the seller any more or less in commissions.  Especially if you are a first-time home buyer, having someone in your corner to guide and consult can save you thousands of dollars, and might even prevent you from buying the wrong house, and what value can you place on that?
Search Most Recent Homes for Sale