Lake Wellington Estates is a master planned community in Wichita Falls, TX.  This housing division is built on the north side of Lake Wellington at the southwest part of town.  New homes continue to be constructed as well as existing homes for sale.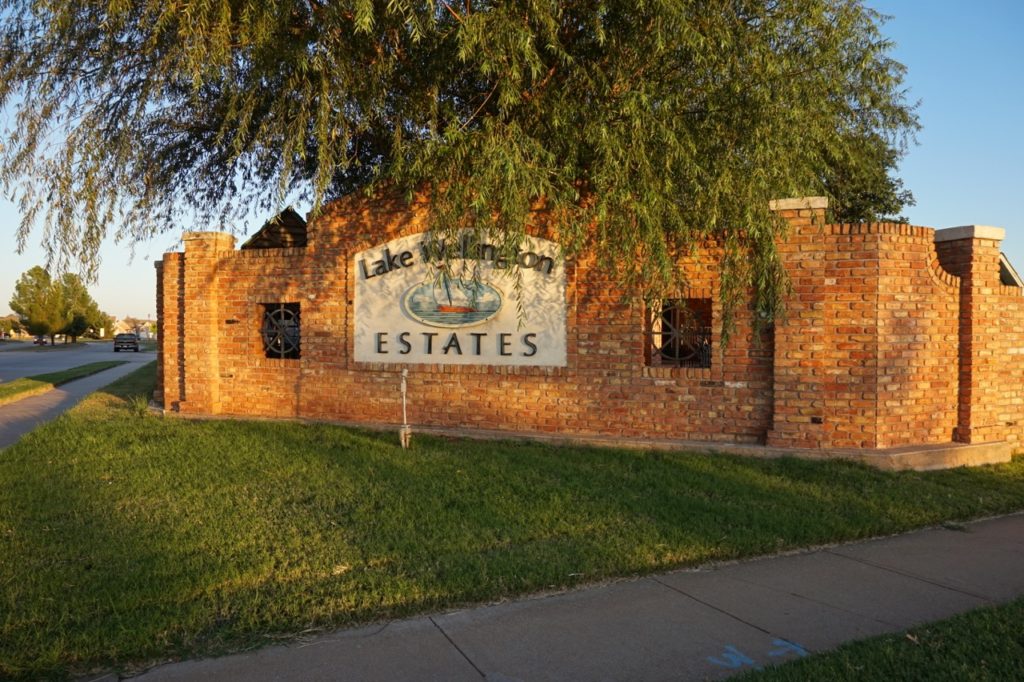 Neighborhood Information
Lake Wellington Estates is one of the premier neighborhoods in Wichita Falls, TX located in zip code 76310 on the southwest part of town.  This exclusive neighborhood is located just north of Kell Blvd, (Texas Highway 82) and Barnett Road.  Lake Wellington currently has over 290 homes and growing.  The neighborhood is situated conveniently to offer easy access to local shopping and restaurants, and less than a 20 minute to Sheppard Air Force Base.
West Foundation Elementary School is located in the Lake Wellington Estates.  This elementary school is highly sought after by family looking to buy homes in Wichita Falls.
Search Lake Wellington Estates Homes for Sale by Price
Search by Lake Wellington Estates Homes for Sale by Map
Most Recent Homes For Sale in Lake Wellington Estates
Search Other Wichita Falls Neighborhoods
Search Wichita County Homes for Sale by Price