Tim Lockhart Keller Williams Realty
Lead Agent of the Lockhart Real Estate Team | Keller Williams Realty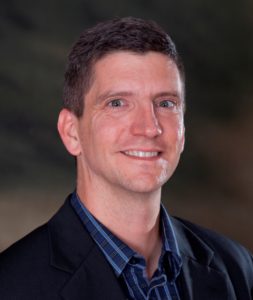 Lead Agent of the Lockhart Real Estate Team – Tim Lockhart Keller Williams Realty is a 6th generation Texan, born in Dallas TX, and raised in Arlington TX.  Tim attended elementary school through college in Arlington graduating with a Mechanical Engineering degree from UTA.  He then was commissioned in the U.S. Air Force and served as a Civil Engineering Officer until he retired in 2013.  His last assignment was Sheppard AFB in Wichita Falls TX.  Subsequently, he became an entrepreneur and in only 4 years following retiring from the Air Force built a real estate sales business in the Top 5% of agents worldwide.
Tim is the descendant of Charles Lockhart who served in the War of 1812 and then settled approximately 10 miles south of Gonzales TX in 1829 as part of the Dewitt Colony and is a veteran of the Texas Revolution.  Charles Lockhart was a land surveyor for the Dewitt Colony.  Tim attended Wimbish Elementary School, Shackelford Junior High and Lamar High School in Arlington, then went on to complete a Bachelor's of Science in Mechanical Engineering at the University of Texas at Arlington.  Upon graduation from college, Tim was commissioned in the Air Force and retired from the Air Force in 2013. Having served 20 years as a Civil Engineering officer he ended his career in the #1 Training Squadron in the 82d Training Wing for 2012 and chooses to align with the best. That is exactly why, when deciding to become an entrepreneur he chose real estate as the industry and to align with the Arlington Market Center of Keller Williams International.
In the Air Force, Tim managed over $1 Billion in facility projects and negotiated with several high-level government contractors to gain the most value for the dollars spent. With the Lockhart Real Estate Team, clients receive effective and efficient service utilizing the latest in technology to market homes for sale and farm & ranch properties for the greatest exposure, yielding you the highest net price in the least amount of time with the fewest hassles.
Tim was commissioned in 1993 upon graduation from the University of Texas at Arlington with a Bachelor's of Science in Mechanical Engineering. His first assignment was to Travis AFB, California. Since then, he held numerous Civil Engineer positions at base level and MAJCOM staffs within the continental United States, United States Air Forces Europe and several deployed locations. He served in Afghanistan, Iraq, Saudi Arabia, Bahrain, United Arab Emirates, Germany, Iceland and Honduras. In his most recent deployment, Major Lockhart was selected to lead a team of seven Army, Navy and Air Force members for a Headquarters Central Command Vulnerability Assessment Team. In this capacity, he led his team to various Forward Operations Bases in Afghanistan assessing security posture, construction, medical support and communications and offering best practices to improve the security for Joint forces supporting three separate Regional Commands.
Tim's last assignment in the Air Force was serving as Director of Operations, 366th Training Squadron, Sheppard Air Force Base, Texas. As the Director of Operations, he was second in command responsible for the operational and military training for over 6,000 USAF, US Navy, US Army, international military and DoD civilian personnel annually in 67 Civil Engineer and vehicle operator courses.  Maintained 8 mobile training teams and 36 career development courses executed worldwide, managed over $150 million worth of equipment and facilities, and responsible for 2 geographically separated units, 1 operating location and over 250 military and civilian personnel.
Tim chose Keller Williams Arlington for his real estate business to continue this pattern of success from the Air Force.  Keller Williams Realty Arlington TX is the leading office in the market and leads Keller Williams International in profitability and productivity.  Tim chooses to align with the best making the choice of Keller Williams Arlington a very easy one to make.
Education:  Tim graduated with a Bachelor's of Science in Mechanical Engineering from the University of Texas at Arlington (UTA) in 1993 when he was commissioned a 2nd Lieutenant in the Air Force.  He graduated Squadron Officer School at Maxwell AFB, AL in 1999.  And in 2003, he earned a Master's of Arts in Religion from Liberty Baptist Theological Seminary, Lynchburg, VA and graduated Air Command and Staff College, Maxwell AFB, AL.
As a member of the exclusive Gold Coat Ambassadors for the Wichita Falls Chamber of Commerce, Tim represents the community attending ribbon cuttings for new businesses on a weekly basis exposing our sellers to the business leaders and hiring authorities of the community.
Tim has been a real estate investor since 2002, and as an investor first before becoming an agent, knows what buyers are looking for, and how to stage and get homes sold.
Client Reviews
Tim did a wonderful job for us! He showed us a variety of homes that were in our style and price range. We found a home the first day. He was very supportive, answered all our questions, and even gave us contact information for different resources we needed. This has been my best experience in home buying. Thank you Tim for all of your hard work. I highly recommend Tim as your real estate agent. �

Gregg Chesterman


July 25, 2017

Tim did a fabulous job with selling my Mother's home for us after she passed away. We had another realtor that had the property listed for 6 months and he did nothing. He only called two times to discuss activity with the property and the second time was 2 weeks before the contract was to expire. So glad I found Tim. He stayed in contact with me and got busy and sold it. He knows what he is doing and on top of that he really is a nice guy.

Juli Odom Prather


June 27, 2017

Tim has been such a great help to us as first time home buyers! He walked us through each step and has made the process of buying a house a lot less overwhelming. He is an outstanding realtor who is extremely knowledgeable about the market. We highly recommend him to anybody looking to buy a house!

Katrina Benecasa


June 12, 2017

Tim Lockhart is an outstanding Realtor. What is most impressive is his work ethic which was evident the first day we met. Tim was walking neighborhood to neighborhood, on foot prospecting homes. We had our home listed for sale by owner and at the time we did not receive the attention we had hoped. We figured a Realtor committed enough to walk a neighborhood looking for business is the type of person we want committed towards helping us sell our home. Im happy to say our intuition was correct Tim is a VERY hard working and dedicated Realtor. He will do everything he can to get your home sold, I highly recommend Tim Lockhart.

Brandon Bailey


July 29, 2016

We attempted to sell our house for sale by owner, but we did not get very many showings. Then we met Tim and listed our house under him. He was very professional and did a great job marketing our house. We had a lot more showings and sold our house. I highly recommend Tim Lockhart.

Sarah Robison Gray


June 2, 2016